Our Shrine
A Beacon of the Gospel in The City

Our beautiful but humble Shrine is located within beautiful St. Dominic's Church, located at 2390 Bush Street, San Francisco, CA 94115, at the corner of Bush & Steiner streets.
Please call the office for the schedule for civil holidays, as the Church may open late and close early those days.
There is ample parking on-site, and historic Japantown and good restaurants are within easy walking distance of the Shrine.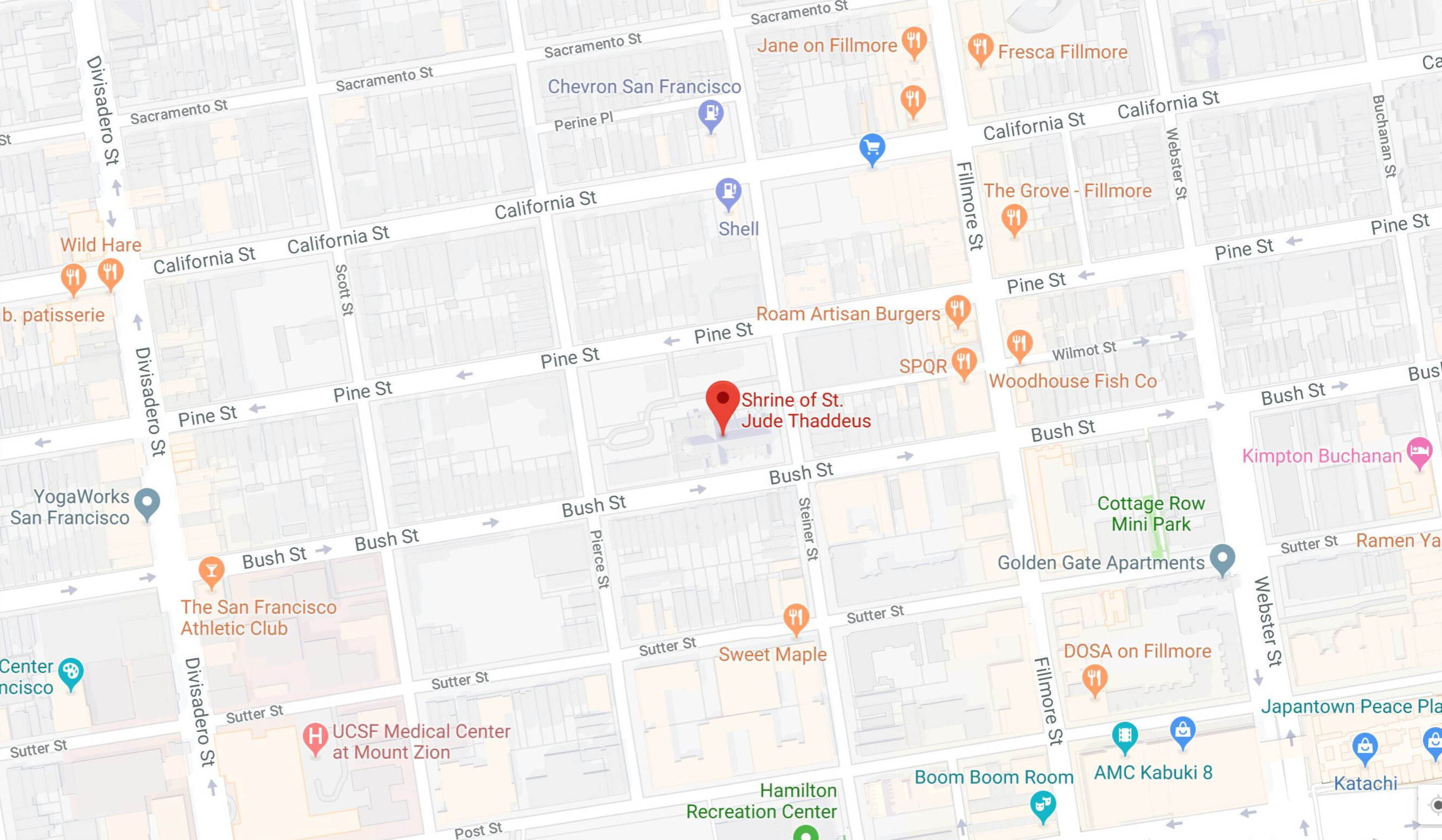 St. Jude will continue to be our Patron Saint in our good times and our desperate times. I will always be grateful for his intercessions and your prayers.
Agnes | Washington State