About Us
We are the Shrine of St. Jude – A Ministry of Prayer. A Ministry of Hope.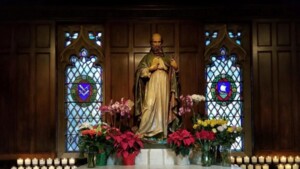 OUR PATRON ST. JUDE
St. Jude, often called "The Forgotten Saint," bore the same name as the traitor, Judas Iscariot, and so was often overlooked. We are here to remedy that.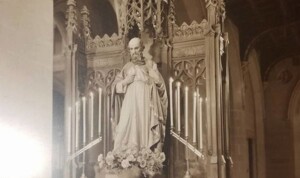 OUR SHRINE
From the humblest of beginnings during the Great Depression sprang a shoot of Hope in the heart of the City.
THE PROVINCIAL'S MESSAGE
from the Very Rev. Fr. Mark Padrez, O.P.
On behalf of all the Dominican Friars of the Province of the Most Holy Name of Jesus, welcome!
OUR HISTORY AS DOMINICANS
Celebrating 800 Years of Preaching for the Salvation of Souls… and counting!
1216
Commissioned & Sent
Pope Honorius III gave official approval for the creation of the Order of Preachers
1850
Starting a Province
Dominicans first arrive in California and proclaim the Gospel to miners during the Gold Rush
2018
Today and Beyond
Dominicans continue to profess the Most Holy Name of Jesus throughout the world