St. Peregrine Novena Prayers and Daily Homily Links
St. Peregrine Novena, June 1 – June 9
Daily Mass
Currently all Mass intentions are celebrated at the daily morning Mass, which is live-streamed on the St. Jude YouTube or the St. Dominic Church YouTube channels at 8:00 a.m. Mon-Fri, 9:00 a.m. Sat, and 7:30, 9:30 (live-streamed), 11:30, 1:30 (Español), 5:30 Sun.
Intercessions
Join us in our novena June 1-9 as we entrust our intentions to the intercessory power of St. Peregrine and St. Jude for our world desperately in need of the healing power of Christ!
Homilies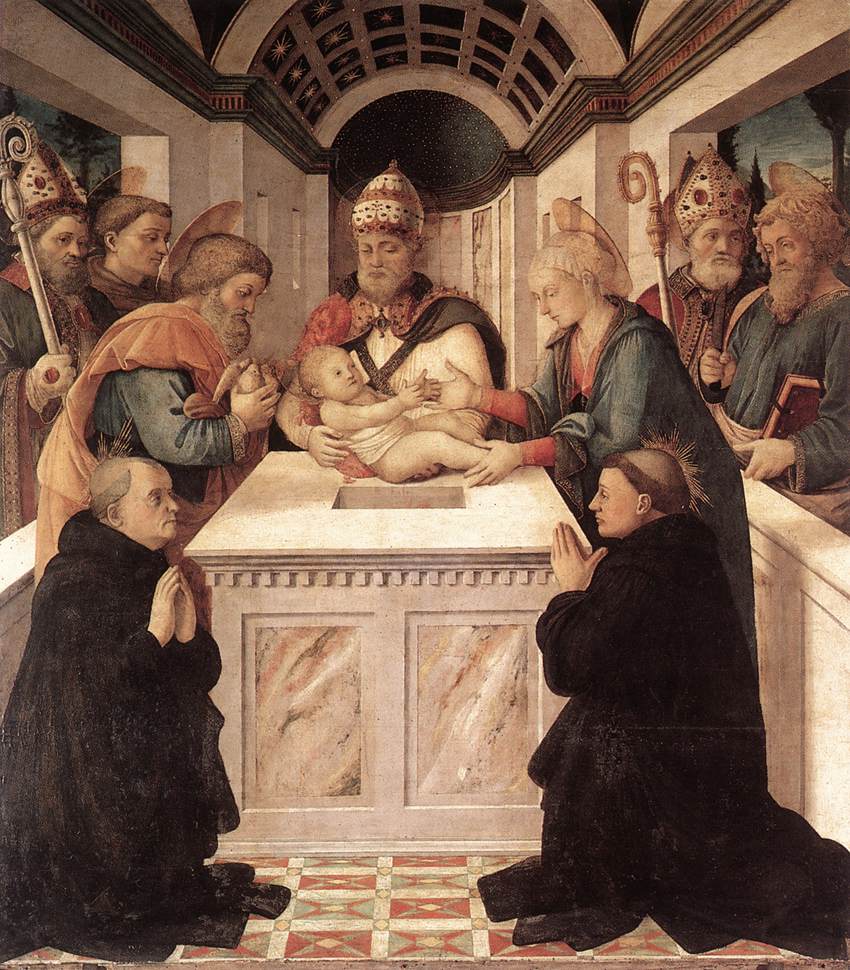 Tuesday, June 1: Very Rev. Vincent M. Kelber, O.P.
Wednesday, June 2: Br. Anthony Maria Akerman (after Mass)
Thursday, June 3: Br. Anselm Dominic LeFave (after Mass)
Friday, June 4: Br. Jordan Martin (after Mass)
Saturday, June 5: Br. Peter Augustine Hoang (before Mass)
Sunday, June 6: Very Rev. Isaiah Mary Molono, O.P.
Monday, June 7: Br. Peter Pius Chu (after Mass)
Tuesday, June 8: Br. John Vianney Russell (after Mass)
Wednesday, June 9: Br. Cassian Smyth (after Mass)
Novena Prayers
St. Peregrine Novena Prayer
O great St. Peregrine, you have been called "the Wonder Worker" because of the numerous miracles which you have obtained from God for those who have had recourse to you. For so many years you bore in your own flesh the debilitating disease of cancer. I seek God's healing. Help me to imitate your enduring faith in the face of my great challenge, that I may trust the Lord as you did in your time of affliction. Help me to find the strength to proclaim God's presence in my life despite the anguish and fear this disease causes in me and my loved ones.
— (here recall the names of the sick for whom you are praying) —
O glorious St. Peregrine, aided in this way by your powerful intercession, I will sing to God, now and for all eternity, a song of gratitude for His great goodness and mercy. Amen.
Prayer to St. Jude Thaddeus
St. Jude, glorious apostle, faithful servant and friend of Jesus, the name of the traitor has caused you to be forgotten by many. But the Church honors and invokes you universally as the patron of difficult and desperate cases. Pray for me who am in need of God's mercy. Make use, I implore you, of that particular privilege accorded to you, to bring visible and speedy help where help was almost despaired of. Come to my assistance in this great need that I may receive the consolation and help of heaven in all my necessities, tribulations and sufferings, particularly
— (here make your request )—
and that I may praise God with you and all the elect throughout all eternity. I promise you, O blessed Jude, to be ever mindful of this great favor. I will honor you as my special and powerful patron and encourage devotion to you. St. Jude, pray for us and for all who honor and invoke thy aid. Amen.